Leading Manufacturer of High-Quality Precast Concrete Wall Panels
With the growing infrastructure development, there is a need for technology that is cost-effective and has a uniform quality. Precast technology is the one for you, in which concrete is cast in a reusable mould and poured off-site into specific forms. From different types of precast concrete forms, precast concrete panels are the most popular and utilised forms. It ensures better quality and decreases the construction time of a building.
If you are looking for a trustworthy precast concrete wall panel manufacturer, Coen Precast is your definite choice. We are one of the largest manufacturers of efficient and customisable precast concrete wall panels. Having years of experience in this field, we are dedicated to our customers and assure the job is done in an efficient manner. From commercial, industrial, residential to the civil construction industry, we provide quality precast concrete panels to all across Melbourne, Geelong & Western District. Coen Precast is also the industry leader in manufacturing and supplying precast concrete beams and columns, precast retaining walls, apart from precast concrete walls.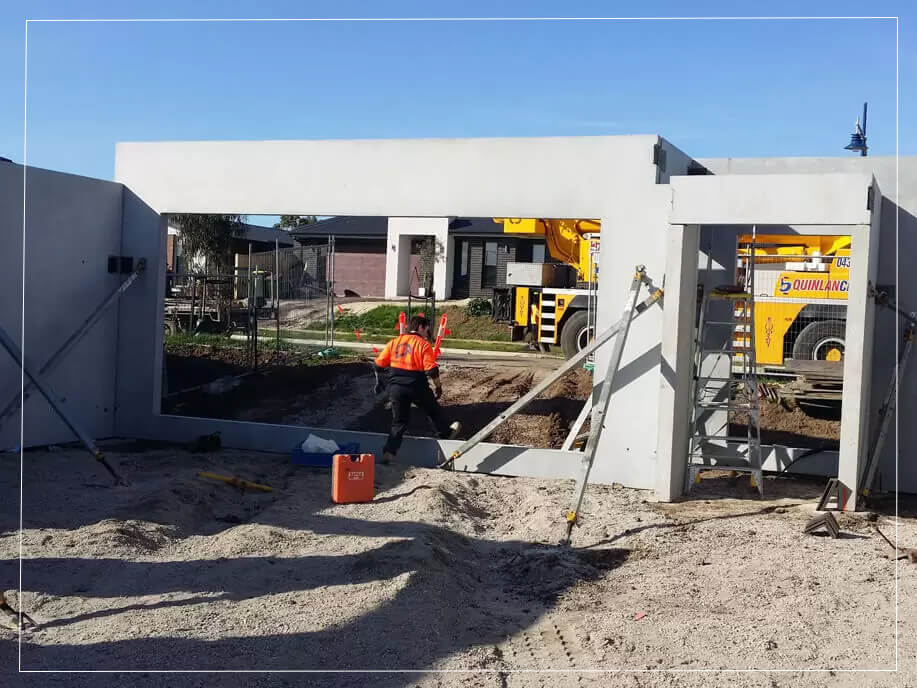 Why Should You Choose Our Precast Concrete Walls?
Aesthetically pleasing:
Our professional team of experts design, manufacture and deliver quality precast panels which are available in a variety of finishes from grained to patterned textures. They are the best choice for enhancing your building appearance.
Better strength and durability:
The strength of our precast concrete walls gradually increases over time and it is designed to handle structural building loads.
Excellent safety and protection:
Our precast panels manufactured in Geelong provide outstanding safety against the impacts of explosions and reduce the blast effects on the building. They give you an added level of safety in areas prone to severe weather conditions.
Ease of installation:
Compared to the authentic brick wall, the installation process of our precast concrete wall & panels is incredibly simple.
Environment-friendly:
Concrete is considered as the most frequently used construction material which is nontoxic. Hence, our precast concrete wall panels are environmentally safe.
Excellent Precast Concrete Products across Geelong
Precast concrete plays an important role in the field of construction since it is durable and also maintains a healthy environment. If you are looking for precast concrete products in Geelong, that offer high structural efficiency and low wastage rates on site, then our precast concrete walls are the best product for you.
We pride ourselves on providing a high standard of safety and work efficiency in every project. Apart from manufacturing and delivering precast panels, we are also experts in providing:
Installations
Shop drawings
Transportation
Storage
Using state of the art technology and production techniques, we are committed to providing a diversified range of customised precast concrete products including concrete panels, beams, columns, barriers, retaining walls, stairs, and ramps.
Get In Touch With Us
If you are looking for durable precast concrete walls across Geelong and Melbourne, then Coen Precast is here to help you. Contact us on (03) 5248 8927 and get the customised precast concrete products within your budget.