Manufacturers & Suppliers of Strong & High-Quality Precast Retaining Walls
Coen Precast manufactures high-quality precast retaining walls for a diverse range of products in Geelong. From landscaping works to large civil projects, we have designs to suit most requirements and budgets.  Besides, Coen Precast is the leading precast concrete supplier in Geelong and Victoria wide.
A precast retaining wall is an ideal solution for the residential and commercial building projects, where it can effectively manage the ground level changes. They are also effective in the erection of storage bays, regardless of any shape and size. By applying a suitable sealant, they can even effectively manage wet products. If needed, ducts can be cast for pipes.
We closely work with our clients to develop the most efficient and cost-effective way to design, manufacture supply and install the precast concrete retaining walls, precast concrete walls, precast concrete columns and beams in Geelong & Melbourne. Our team of highly skilled and expert personnel ensures that the product manufactured is not only of high quality but is also delivered on time.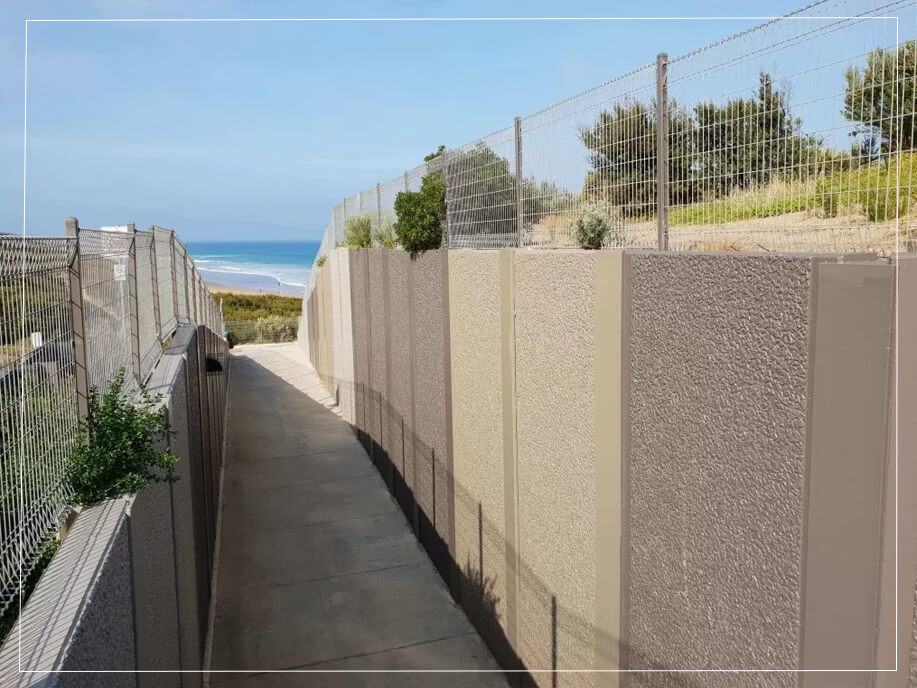 No Job Is Too Small Or Too Big!
We specialise in manufacturing precast concrete retaining walls for commercial and industrial projects of any size. Owing to our years of experience and expertise, we aim to ensure that you receive quality solutions on time and within budget.
We pride ourselves on being one of the most renowned manufacturers offering turn-key precast retaining wall solutions. From design and manufacture to transportation and installation of the precast retaining walls, we do it all. Our manufacturing process is as follows:
Design:
Our skilled engineers will discuss with you all your requirements and will assist you with shop drawings.
Manufacturer:
With years of experience under their belt, our skilled and specialised team can design precast retaining walls  to any shape, size, and style.
Transportation:
Our retaining walls are transferred using our state-of-the-art fleet of trailers to ensure that no damage is caused while transferring.
Installation:
Our specialised team is attained efficient to install the retaining wall on-site. After installation, all work is completely inspected to ensure the highest quality standard is attained.
Why Choose Our Precast Concrete Products?
We are the leading manufacturers and installers of precast retaining walls and precast panels in Geelong
We provide quality precast concrete products at the most competitive rates
Our precast retaining walls have been manufactured to stand the test of time.
Our precast retaining walls are weather-resistant, termite resistant & ideal for any soil environment.
We adhere to strict quality standards.
Our team is highly skilled and experienced.
Save Time and Money with Our Precast Concrete Panels Melbourne
Opting for our precast concrete products can save your time and expenditures. Also, the time required for the erection of the retaining walls is considerably low.
Contact Us To Discuss Your Requirements
Call us on 03 5248 8927 to discuss your requirements with our expert team or for an obligation-free price quote. We are readily willing to assist you in your next project with our wide range of precast concrete solutions.